Welcome To

Haryana Samanya G

yan
Haryana Gk – हरियाणा सामान्य ज्ञान:- Haryana Current General Knowledge with Haryana Current Affairs in Hindi for HSSC and HPSC Exams. Question were asked in every state Exam from these topics.


Download HSSC Mock Test With Answer Key
HSSC Important Questions – HSSC परीक्षा में पूछे गए महत्वपूर्ण प्रश्न
Updates of Haryana – Daily Updates of haryana current General knowledge
Haryana General Knowledge (हरियाणा सामान्य ज्ञान)
–
Haryana Current Affairs
Attempt Free Online HSSC Quiz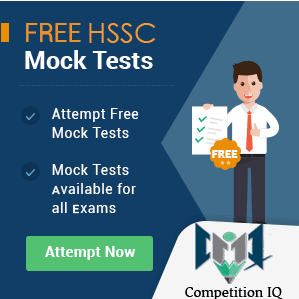 Download Haryana Samanya Gyan App Now

Haryana Samanya Gyan Website is dedicated to students preparing for HSSC, HPSC, HTET and Haryana Police Exams. Here you will get free of cost study material like Haryana Current Affairs & Haryana General Knowledge.